Impact of the Current Events
on the EU Business Community
Since February 1st, 2021, the EuroCham Myanmar team is closely monitoring the situation in Myanmar, the current developments, and their impacts on EuroCham Myanmar members' business operations. In early April 2021, we have conducted a second survey to gain a better understanding of these impacts. This survey supplements and updates the insights from the first survey realized in February 2021, and allows EuroCham Myanmar, as well as EuroCham Myanmar's members and other EU stakeholders, to effectively adapt the strategy to the current challenges.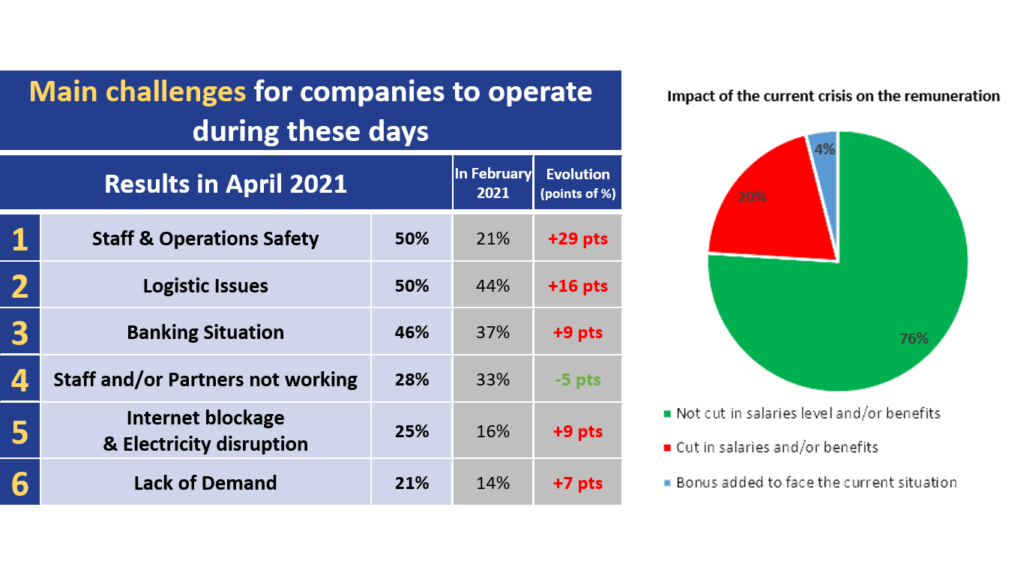 3 months after the beginning of the crisis, safety has become the main concern and challenge for all: in February 2021, 16% of the respondents were considering safety as a determinant to continue operating in Myanmar, in April 2021, this percentage has been multiplied by 4 (64%).
To read the full survey report, please contact business.development@eurocham-myanmar.org and click here.