The Garment Industry in Myanmar: Status Update and Current Dilemmas: Should We Stay or Should We Go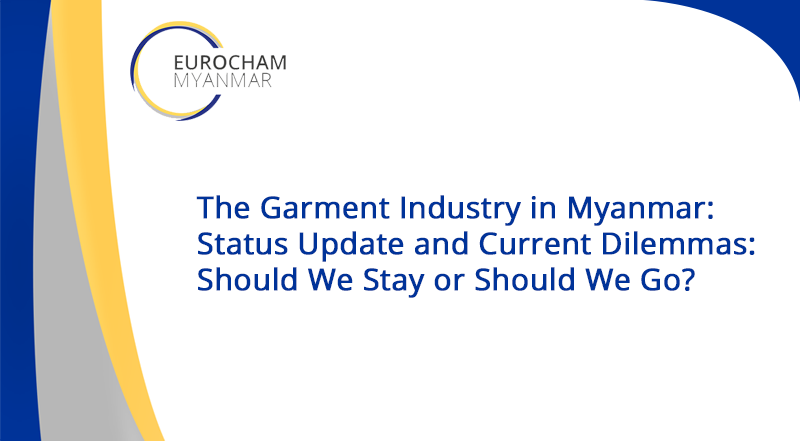 This update has been prepared by the Garment Group of EuroCham Myanmar, the European Chamber of Commerce in Myanmar, to highlight the current situation and dilemmas faced by the industry and its workers. We hope this document can serve as a basis for discussion with all our stakeholders to help European garment businesses continue supporting the garment workers and find solutions to the current challenges.
To read the full status update, please click here.