Myanmar Garment Sector Factsheet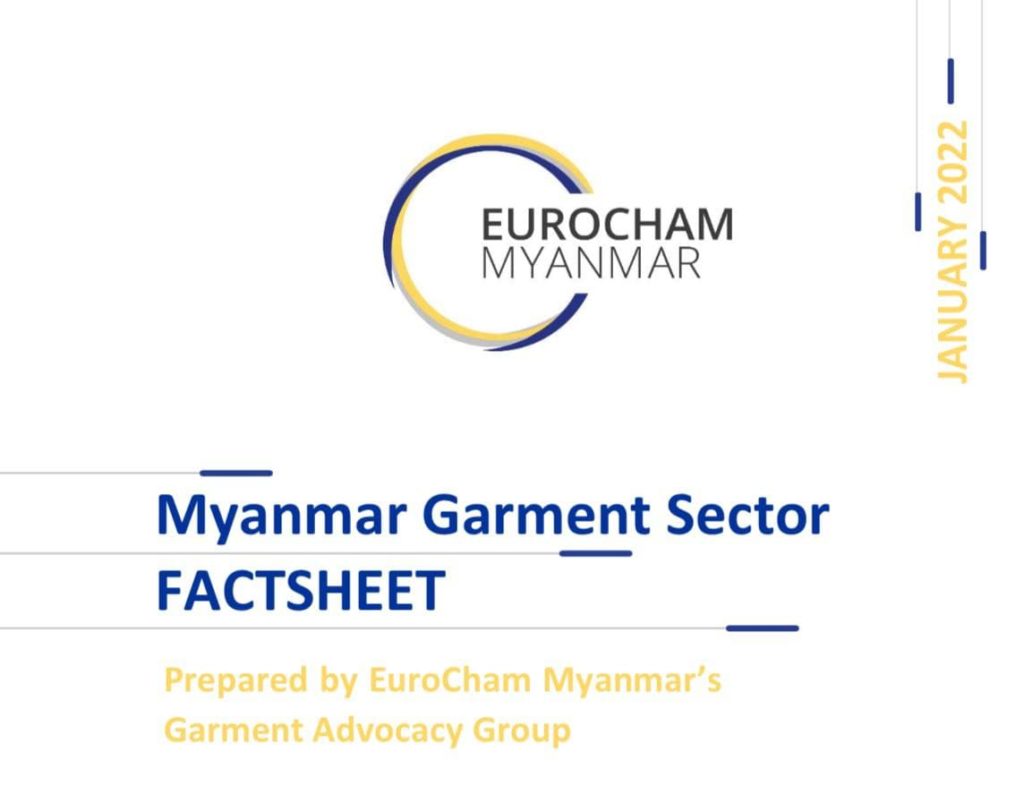 EuroCham Myanmar has published the Garments' Sector Factsheet to inform the stakeholders' debate about the current and the future of the garments sector in the country. This factsheet was prepared by the EuroCham Myanmar's Garment Advocacy Group (GAG) to update stakeholders on the state of the sector due to COVID and the military's declaration of a state of emergency on 1 February 2021.
We are grateful to SMART Myanmar and Myanmar Centre for Responsible
Business for providing data and inputs into this Factsheet.
To read the full document, please click here.